Stop the Raids, Stand with Sex Workers Rights During the Super Bowl!
An online webinar on the way forward for policy and practices for sex worker rights surrounding the annual Super Bowl.
The 2022 Superbowl LVI was held on Wednesday, February 9th, 2022, you can watch a recording of the event. You can also find more details on the 2022 LA Symposium here.
What do Sex Worker Rights Symposiums focus on?
Large sporting events like the annual Super Bowl are routinely connected with a false hype about a rise in trafficking, resulting in raids and arrest of sex workers, whether trafficked or not, customers, houseless people and others. Poverty and survival are being criminalized.
Research shows that anti trafficking enforcement results in devastation of everyone's lives, and actual victims don't get help.
Let's focus on building the movement for change, shifting perspectives on criminalization and anti trafficking enforcement, and creating alternate policies with impacted communities, community based groups, the public and policy makers.
Come together to tackle the failed anti-prostitution laws that disproportionately target communities of color and low income communities.
Past Speakers
Soma Snakeoil
An artist, activist, Dominatrix and a mother. Soma Co-Founded The Sidewalk Project a harm reduction organization that works directly on the street with our houseless community in Los Angeles, with a concerted effort towards supporting sex workers and syringe exchange for people who use drugs. Soma's passion for the houseless community comes from lived experience as a sex worker for 18 years including survival sex, periods of houselessness, raising a child as a single mother, and overcoming addiction that nearly killed her. She believes in the importance of intersectional activism with a personal interest in racial justice, decriminalization of sex work and drug use, empowerment of the unhoused community, women and the LGBTQ community, and confronting stigma.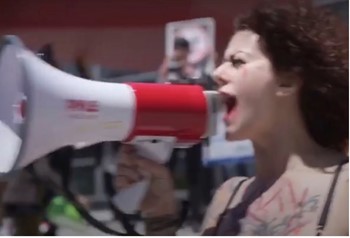 Nana Gyamfi
Black Coalition Fighting Back Serial Murders and Justice Warriors for Black Lives, attorney and activist.
Antonia Crane
An author, activist, sex worker and PhD candidate at USC. She founded Strippers United, a labor organization for strippers to organize their workplaces and fight for better, safer worker conditions. Her memoir, "Spent" (Rare Bird/Barnacle Books, 2014), was published in France (2021) to rave reviews in France and Belgium. She's written for: The New York Times, The Believer, The Toast, Playboy, Los Angeleno, Cosmopolitan, Salon.com, The Huffington Post, DAME, PULP, The Los Angeles Review, Quartz: The Atlantic Media, Bustle, and lots of other places. PRISM International magazine named Crane the grand prize winner of their 2019 creative nonfiction contest. Crane was part of the movement to unionize strippers in 1996 in San Francisco at The Lusty Lady peep show, which succeeded to become SEIU Local 790: The Exotic Dancer's Alliance. The Lusty Lady Union eventually became the only strippers' union collective to date in the U.S.A. Crane was awarded the Outstanding Community Service & Activism award from Antioch University Alumni Association in 2018 and continues to champion the rights of sex workers.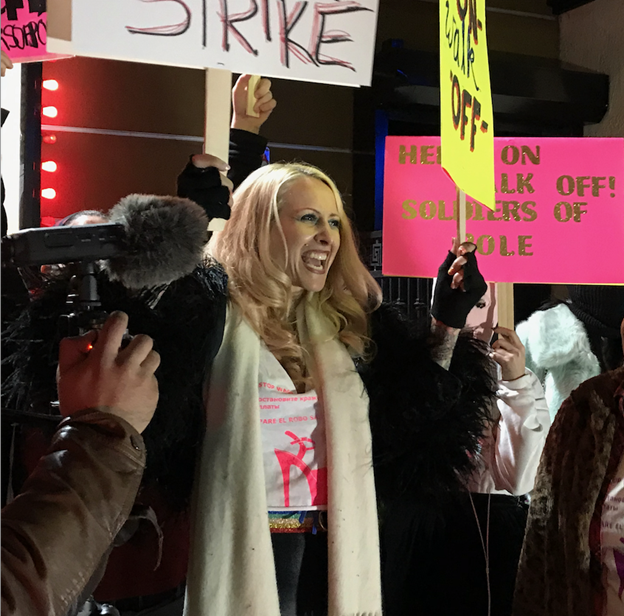 Alex Makulit (They/She/Siya)
An organizer with the US PROStitutes Collective (US PROS), a multiracial network of women who work or have worked in different areas of the sex industry. They come from a family of immigrants from the Philippines and are based on stolen Ohlone land aka the Bay Area. Previously they have organized with other formerly and currently incarcerated people nationally. They have done work in youth justice and are also a sexual health educator. US PROS campaigns for the decriminalization of prostitution, and for justice, protection and resources so that no one is forced into prostitution through poverty. US PROS has provided practical help and support to sex workers, with a particular focus on women who are the most vulnerable to arrest and violence: women who work the streets; young women; women of color and/or immigrant women; the majority of whom are mothers supporting families. US PROS spearheaded efforts to win changes to victim compensation regulations giving sex workers and formerly incarcerated people more rights. We were involved in organizing to get city policies and a state law passed to stop the police from arresting sex workers when they are reporting violence. Alex is a key organizer in our Know Your Rights to Protection, Justice and Compensation campaign which has produced this booklet for sex workers and formerly incarcerated people.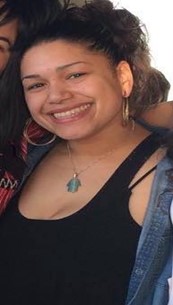 Jerald L. Mosley
As of August 2014, I am retired from the Office of the California Attorney General. Since my retirement, I have engaged in research and writing on sex-work law. Currently, I am working on a legal journal article on sex work, privacy and the California constitution. In 2021, Palgrave Macmillan published my Sex Workers and Their Clients: In Their Own Words, a book examining current research on the sex industry and directly contrasting prohibitionist claims with personal accounts of sex workers and their clients. In 2019, I contributed the article "The 'John': Our New Folk Devil," appearing as chapter 34 of the Routledge International Handbook of Sex Industry Research. I have written on sex work for the Congressional Quarterly Researcher (April 15, 2016), the Los Angeles Lawyer (March 2016), the Pasadena Star News (December 17, 2015), and California's legal newspaper,the Los Angeles Daily Journal(March 28, 2019, November 24, 2017, April 7, 2016, May 28, 2015, and September 10, 2015). In 2016, I wrote an amicus brief in support of the appeal in ESPLERP v. Gascon, the federal case challenging California's anti-prostitution statute, and I contributed legal commentary on ReasonTV's 2015 segment on that case. By invitation, on October 20, 2015, I appeared before the California Assembly Committee on Public Safety and spoke on legislative issues surrounding sex trafficking and prostitution. From 1996 to 2014, I served in the Attorney General's Office managing trials and appeals in state and federal courts. My work included overseeing litigation counsel and writing and editing appellate briefs. Statutory and constitutional issues were a staple of my section's work. Recurring issues included privacy, discrimination, disability, free speech, and state sovereignty. Prior to state practice I worked in private practice in Pasadena, California as an associate and then a name partner with Carter, Mosley & Carlson. Before law school at UCLA, I graduated with a Ph.D. in philosophy from the University of California at Davis, and I have published in professional philosophical journals. I have lived all my professional life in California, but I spent eight years of my youth in Mexico and Colombia where my parents ran American elementary and high schools. I have enjoyed the life-long benefits of that early multi-cultural and multi-linguistic influence in my life. Today, my interests are in the legal recognition of a different form of diversity–diversity in sexual life style and work.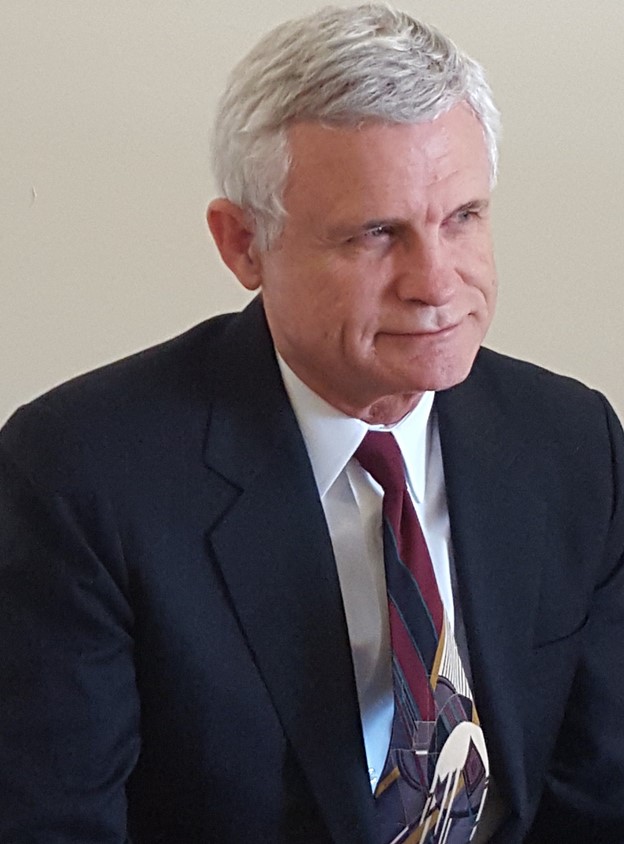 Celeste Guap
A mother, activist and sex worker, whose underage sexual abuse by Bay Area law enforcement helped expose exploitative police practices around prostitution. She is currently a member of ACLU SoCal's Committee on SB357.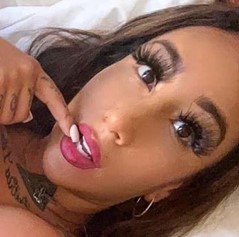 Brad Sears
Associate Dean of Public Interest Law at UCLA School of Law and Founding Executive Director of the Williams Institute. Brad Sears, J.D., is the Founding Executive Director and David Sanders Distinguished Scholar of Law & Policy at the Williams Institute. In addition, he is the Associate Dean of Public Interest Law at UCLA Law. Sears has published a number of research studies, primarily on discrimination against LGBT people and people living with HIV. He has taught courses on LGBT and disability law at UCLA, Harvard, and Whittier law schools. He has testified before Congress and state legislatures, authored amicus briefs in key court cases, helped to draft state and federal legislation, and been cited frequently by national media. A graduate of Yale College and Harvard Law School, he has received several awards, including the Co-Presidents Award from the LGBT Bar LA (2019) and the Earl Warren Outstanding Public Service Award from the American Society of Public Administration (2018).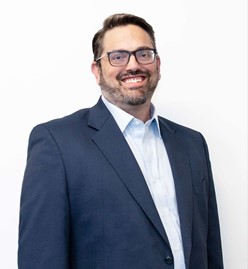 Pearl Callahan
Pearl Callahan was 15 years old and a mother of a young son when she entered the sex trade. While entering consensually, many of her younger years were spent working for someone who profited off her forced labor. From her life on the streets and the hustle of pimps and undesirables; to the houses in Nevada, she understands first hand of the harm that a person can befall when not treated equally under the law.

Today, Pearl is an advocate for those who are victims of forced labor in the sex trade. She has deep ties to the street workers of Sacramento where she herself once fought to survive. Pearl Callahan has since advocated for best practices in the sex trade through working on laws such as SB 233; which allows sex workers to report violent offenses without fear of arrest and carry condoms without fear of them being used as evidence against them in a court of law and the victims compensation code in the state of California. She has been instrumental in research projects. The current project is an IRB certified project in conjunction with the University of California at Davis is investigating the intersection between sex work, trafficking, and criminalization. Pearl was one of the interviewees in the film "American Courtesans", an award winning documentary about the sex trade in the US, and continues to spread the message about the harms of criminalization from a lived experience.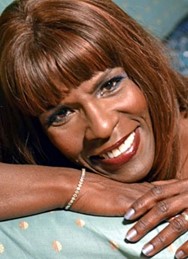 Kristen DiAngelo
A community organizer, political activist, educator, and expert witness. Co-Founder and Executive Director of SWOP Sacramento. Kristen is also, a sex worker, sex-trafficking survivor, and co-founder of the Sacramento chapter of the Sex workers Outreach Project (SWOP), the largest sex-worker-rights organization in the country, and has worked in and around the sex trade since the mid-70's. Currently, she works as the Executive Director of SWOP Sacramento. Ms. DiAngelo is the Executive Producer, Producer, and Co-writer for the award-winning documentary American Courtesans. American Courtesans, has screened in 7 countries and is currently carried in numerous libraries across the US and Canada and is used for teaching curriculum. It has won three "Best Documentary" Awards, one "Audience Choice" Award, one "Award of Excellence " and is the Recipient of a Human Rights and Civil Rights Award out of Jakarta, Indonesia. Kristen DiAngelo has spoken around the world about the plights of sex workers, survival sex workers, and trafficking victims under prohibition in the United States. Her experience in the sex trade includes street work, massage work, Nevada's brothels, and the internet. Drawing from this array of sex work knowledge Kristen has worked to educate and pass legislation which will decrease stigma, increase the health and well being, and promote appropriate care for sex workers, trafficking victims, and their communities. In Kristen's activism and journey to understanding best practices, she has traveled to Kolkata, India where she spent time with the Late Dr S. Jana and the Durbar Mahila Samanwaya Committee (DSMC); the committee that began and implemented a health clinic system within the Sonagachi brothels, the largest brothel system in the world. Kristen has also worked with Empower in Bangkok and Chiang Mai, Thailand, The Vietnam Network of Sex Workers (VNSW) in Hanoi, and many groups across Canada. In 2018 Kristen DiAngelo represented trafficking survivors from the western part of the United States in her meeting with Maria Grazia Giammarinaro a special Rapporteur to the UN, who had come at the invitation of President Barack Obama to investigate human trafficking within the US. In 2022 SWOP Sacramento Co-sponsored bill SB233, which Kristen acted as an educator, for the legislature. This bill was passed into law on January 1, 2021 allowing sex workers to carry condoms without fear of arrest and granting sex workers complete immunity from arrest for prostitution related offenses when reporting a violent crime such as trafficking, rape, extortion or robbery.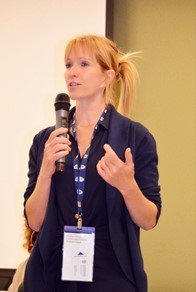 References on harmful anti-trafficking enforcement
US Government Accountability Office Sex Trafficking-Online Platforms and Federal Prosecutions. June 2021
Report on "Tracing Criminalization: Policing and Prosecution in LA, 2017-2019"
Illicit Massage Parlors in Los Angeles County and New York City; Stories from Women Workers