Stop The Raids Los Angeles
!Call to Action! Monday December 18th 1 PM!
City Hall 200 N Spring St. Los Angeles, CA 90012
Join us to protest the stings and attacks on sex workers at the hands of City Attorney Hydee Feldstein Soto!!!
Bring Posters, banners, bullhorns, dress sexxxy, and get ready for a Die-in and stand with sex workers!
Event Flyers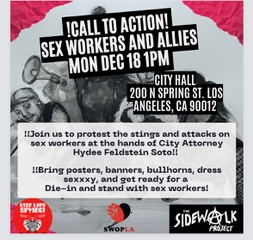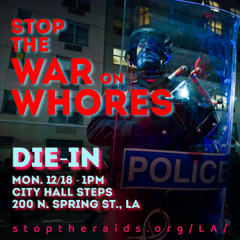 Why we're protesting
Recent statements by City Attorney perpetuate sex trafficking myths that harm marginalized sex workers.
Stop The Raids Los Angeles Organizers