STOP THE RAIDS!
LA Super Bowl 2022
Stop harmful raids by law enforcement
Super Bowl LVI was held at the SoFi Stadium in LA , Sunday February 13, 2022. The stadium is in the predominantly Black and Brown community of Inglewood, who are facing gentrification.
Law enforcement uses large sporting events to target sex workers and their clients under the guise of anti-trafficking. Increased police scrutiny does not reduce human trafficking and harms vulnerable communities.
All sex workers and their clients in the greater Los Angeles Area should be aware of potential sting operations to avoid getting arrested. Law enforcement targets communities of color at higher rates for prostitution related offenses in Los Angeles county.
Mainstream media conflates sex work with trafficking with the FALSE narrative that all sex workers are victims and that our clients are predators.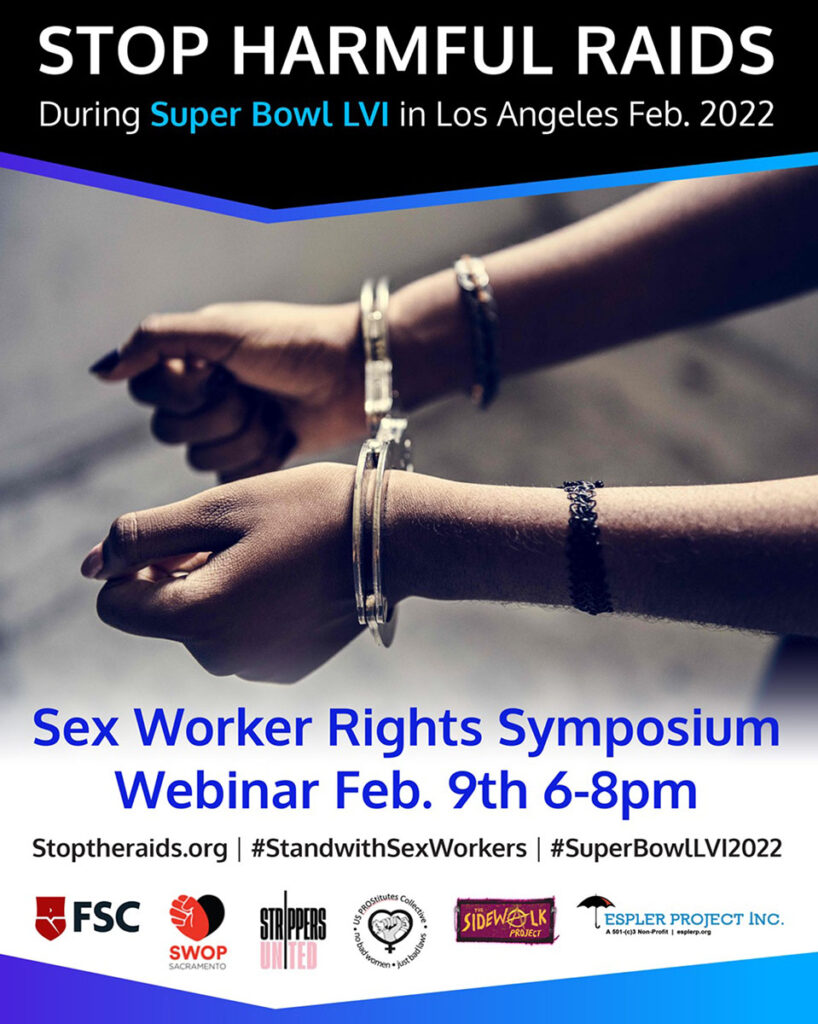 Sex workers are fighting back! Stand with sex workers!
Every year, federal and local law enforcement, conduct harmful, dangerous raids on sex workers in advance of the Super Bowl, under the guise of fighting sex trafficking.

But year after year these Super Bowl Raids fail to identify victims, and only disrupt and destroy the lives of sex workers.
The Sex Worker Rights symposium was held virtually February 9th from 6PM-8PM.
Stop the Raids committee members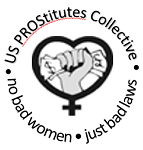 US PROStitutes Collective
A multiracial network of women campaigning for justice for sex workers, economic resources and decriminalization of sex work.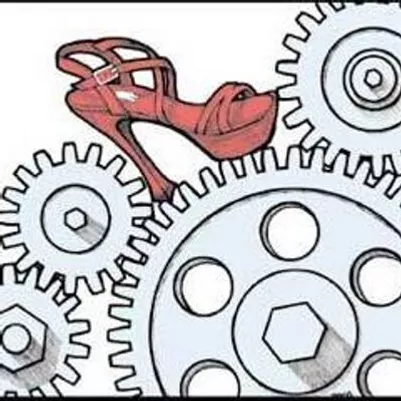 ESPLERP
Sex Workers and Erotic Service Provider Legal, Educational and Research Project. Peer-led training, organizing, and advocacy for the erotic service community.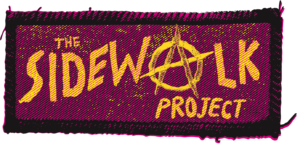 The Sidewalk Project
The Sidewalk Project, a lived experience mobile harm reduction project and needs based syringe service providers, aids unhoused, drug-using and sex worker populations, providing residents of Los Angeles with case management including medical care and housing linkage and system navigation services

Strippers United
Strippers United is a labor union dedicated to unionizing strippers in California and beyond. We believe in sane and safe work environments for strippers and sex workers.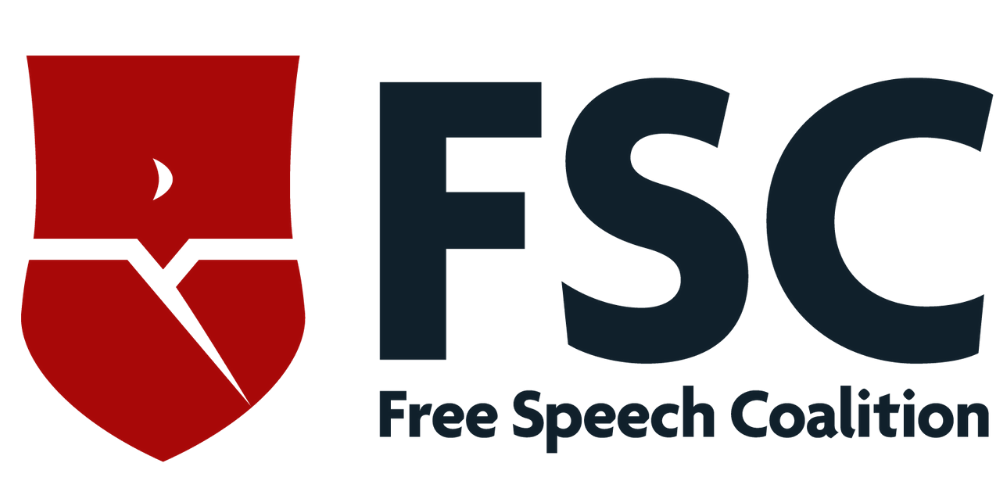 Free Speech Coalition
The 501(c)6 trade association that protects the rights & freedoms of those in the adult industry.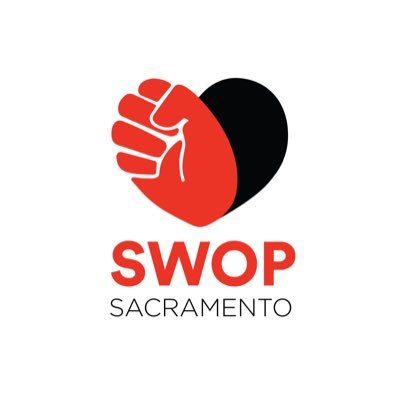 SWOP Sacramento
The Sex Workers Outreach Project- Sacramento is a California State social justice network dedicated to reducing harm, improving healthcare, and upholding both civil and human rights of sex workers and their communities.